Welcome to La Union Hash... Please check the calendar page for full run details...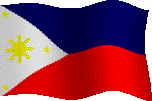 The La Union Hash meet every Saturday afternoon. We normally start at 2.30PM, except for special occasions when the time may be altered. Please check the Hash Calendar Page. The Hash fee includes, drinks that may be consumed at the drink stop or during the circle "down-down". Pay as you go for all other food, drinks etc., that are consumed during the hash
Recommended Hash Dress. Hash T-shirt and shorts. Trainers\Rubber shoes are necessary.
Valentine Hash
Date: Saturday 11th February 2023.
Time: 1.30pm
Venue: South Drive Baguio Manor
Cost: Adults P1200 Kids P700… includes,
Shirt, (without name), Drinks (While supplies last), Dinner, Circle Snacks.
Registration is open to all Hashers.
Payment can be made to Hash Cash
Gcash Andrew Dzurissin 0999 761 9545.
Inquires: Facebook… Andrew Dzurissin
Location: Google Link
Come to the City of the Pines and celebrate your Hash Valentine…