La Union Hash suspended until further notice... Please check the calendar page for details...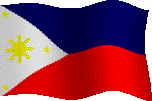 PHILIPPINE NASH HASH
February 24 to 26, 2023
The Hash Committee are constantly monitoring the situation, and will give due notification, should circumstances warrant a change.
If you require a refund then please contact the Hash Cash on: dz130fe@hotmail.com
Please visit our HASHREGO page for further details.