Welcome to La Union Hash... Please check the calendar page for full run details...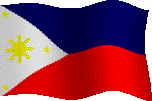 PHILIPPINE NASH HASH
28 February-2 March 2025
(Please note date change)
The Hash Committee are constantly monitoring the situation, and will give due notification, should circumstances warrant a change.
If you require a refund then please contact the Hash Cash on: dz130fe@hotmail.com
Please visit our HASHREGO page for further details.