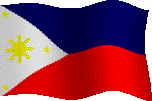 La Union Hash House Harriers
Hashers please note:
Has now been postponed because of the COVID situation in Philippines.
We hope to have this event in Oct 2021 but no firm dates yet.
If you require a refund then please contact our treasurer on: dz130fe@hotmail.com
Please visit our HASHREGO page for further details.
https://hashrego.com/events/luh3-philippine-nash-hash-2021