La Union Hash SUSPENDED... Please check the calendar page for details...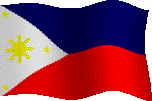 The La Union Hash meet every Saturday afternoon. We normally start at 2.30PM, except for special occasions when the time may be altered. Please check the Hash Calendar Page. The Hash fee includes, drinks that may be consumed at the drink stop or during the circle "down-down". Pay as you go for all other food, drinks etc., that are consumed during the hash
Recommended Hash Dress. Hash T-shirt and shorts. Trainers\Rubber shoes are necessary.
Hashers,
It is with deep regret that we advise the loss of Smiling Brown Spider, to that great hash pad that goes for eternity… May he hash in peace forever.
On behalf of the hash, we extend our sincere condolences to this family and close friends.