La Union Hash is Back... Please check the calendar page for details...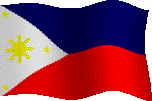 The La Union Hash meet every Saturday afternoon. We normally start at 2.30PM, except for special occasions when the time may be altered. Please check the Hash Calendar Page. The Hash fee includes, drinks that may be consumed at the drink stop or during the circle "down-down". Pay as you go for all other food, drinks etc., that are consumed during the hash
Recommended Hash Dress. Hash T-shirt and shorts. Trainers\Rubber shoes are necessary. We will NOT accept sandals, slippers or other footwear that are considered unsuitable for our trails. Bring a hat as it gets hot during the summer months. This is known as a Family Hash, people from as young as five to over seventy are all welcome.
If you have any questions, please do not hesitate to get in touch with the committee listed on the Mis-Management Page.
"On-On"