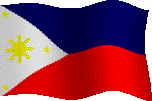 La Union Hash House Harriers
Next run on 05 Dec 2020
Venue: Tropical Garden
Time: 12:30
1. Payment of 50 php to cover cost of Circle piss.
2. Buy your own Beer, Drinks & Food.
3. Must wear Face Mask.
4. Must carry small alcohol/sanitizer.
5. No Visitors/Guests/Virgins.
6. Personal contact details must be provided.
Please note wearing of mask, alcohol/sanitizer, contact details etc. are instructions from IATF. These instructions must be followed. If you don't like them then don't Hash.
On On LUH3 Committee